Testimonials

Gemma Richardson, New Vibe Vocal client

(to listen to Gemma sing click the play bar on rhe right)
I am 28 years old, all I ever wanted was to be a singer, but my nerves have always stopped me. I was searching for a way to overcome my nerves so I could pursue my career that is when I found Jessica at New Vibe. In the 3 months I have been with Jessica I have progressed both technically and personally more than I would have thought possible, I can honestly say this is thanks to Jess's help. To say overcoming my nerves was a challenge is an understatement, but in 3 months I have gone from never having sung in front of single person to recording and gigging which is only the beginning. Jess is truly one of a kind, a great teacher! Her style is unique; she listens and is very patient and supportive whilst remaining honest, offering sound guidance and advice. Her optimism and positive 'can do' attitude is both encouraging and inspiring to me. I can honestly say I am blessed to have found Jess and would highly recommend her as a teacher with sound technical knowledge and a sincere desire to help you succeed.
Update: After completing a full 2 year Artiste development plan with us Gemma is no longer working in a bank but is a full time professional Singer, performing live at gigs and working with a label through New Vibe Studios. Well done Gemma we are proud of you. x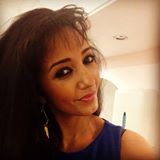 Nisha - Recording Artiste
(to listen to Nisha sing click the video on the right)
As an Artist I have worked with many vocal coaches, but Jess really takes the time to make sure she brings out the best in you. Each session is unique and she really gets my voice and knows straight away what I'm thinking and feeling when I sing and she has really helped me overcome barriers that I used to put up when it comes to that.
Jessica is always bubbly and fun to work with and I immediately felt relaxed around her from the start, which has helped me achieve so much.
New Vibe is so perfect for me as there is room to sing and enhance my, plus there is a recording studio to record and build on my vocal quality and technique as well as a big dance studio with mirrors which is perfect for rehearsing for life gigs. Love Jessica and Love New Vibe X0X
Update: Nisha has worked really hard and with a complete commitment to her training at New Vibe and is now going to LA in September 2015 to work with music producers there. We will mis you and are super proud x

Craig, New Vibe Vocal Student
I joined the New Vibe Family in October 2014. I had no experience in singing and no confidence, I spoke to Jessica who said she would like Lucy to work with me.
Lucy was very welcoming and was very easy to work with in a relaxed environment. After a few weeks of building up confidence and working on techniques I saw massive improvement vocally.
Lucy always pushes me to get the best out of my voice and to work hard to reach goals. She will always give me constructive criticism and be honest with me in lessons.
After being at New Vibe for nearly a year I have come so far and I owe it all to Lucy.
Update: Craig has now performed at our public performance nights, which was one of his goals that he has now achieved.

Isabelle, New Vibe Vocal Student
Anna-Leddra is such an amazing singer and vocal coach. You can tell that she actually cares about your vocal development and improvement, because of the attention and detail that she puts into every lesson. I've only been coming to New Vibe for about a month now and I've already seen improvements in my voice and overall confidence, because of her direction. She's awesome!"
Isabelle

Britney, New Vibe Vocal Student, age 7
(to listen to britney sing click the player on the right)
Hi, Im Lillian, My daughter Britney has been comming to see Jessica for some time now. I have been very pleased with Jessica and saw results in Britneys voice very quickly.I think one on one training is very effective in getting good results out of people.
I can honestly say that I would recomend Jessica to anyone as she has really made a big difference to Britneys confidence and her voice."Since Lillian

Peter Anderson

(to watch Pete's band click the video on the right )
The time I have spent with new vibe studios has given me the confidence to explore my own voice as well as nail the technical side. The thing that makes the lessons great is the mix between technical exercises and performing/ incorporating these technical abilities which helps me gain an intrinsic feel as to how the techniques can be utilised in various styles of song as well as in my own compositions. Since the start of my coaching I have become the lead singer and guitarist of an alternative rock band named 'March On Rome', I couldn't have taken that step without the helps of Jessica and am looking forward to continuing my lessons and taking my vocals to the next level.
Update: Pete's band is doing very well they have recorded a lot of great songs, which are available on i-tunes, and have also had airplay on Radio 1.

Daisy Vocal Student
(to see Daisy sing click the video on the right)
I have been having vocal lessons with Lucy for almost a year now and I absolutely love them! I've learnt new warm-ups, techniques, and even the science behind singing! I feel that I have made lots of progress with Lucy as we set goals and tick them off once we've accomplished them, and we look back at old recordings and compare them with the new ones that I'm doing. I always look forward to my lesson. Lucy helps me with any audition pieces I may have and coaches me for upcoming performances too, not to mention the regular singers' nights that are held at the wonderful New Vibe Studios. Lucy is such a kind-hearted, warm, knowledgeable person and I'm very lucky to have her as my teacher!
Daisy Benson.

Leanna Student age 14

(click player on right to listen to demo
)
I really enjoy my lessons with Jessica at New Vibe Studios , they are fun and I have really improved.She is always supportive and gives great tips on how to get better and better.I have learnt so much about myself as well as developed my vocal range.
She is very kind and I feel comfortable singing in her presence.She makes me work with songs I enjoy and always pushes me that tiny little bit further.Jessica is the best teacher I have ever had.

Joe - Swing singer

(click the player right to listen to demo
)
"My vocal training with Jessica was so much fun, she made me feel so relaxed as I was nervous about singing. She has coached me for the past 2 years and has taught me to sing with confidence and with a good knowledge of the correct vocal use. I've now been singing at live shows for the past year because of this. I also recorded my first demo with Jessica, she has a sound knowledge of the recording industry and knows what a track should sound like, she made me feel comfortable with my music and was very understanding and friendly when I came to record with her. I have used Jessica for three tracks all of which have received high praise from sites like You Tube and more importantly myself.
Update: Initially Joe was working as a singer at weekends whilst still working as a police officer during the week. In 2013 Joe left the police force to become a full time singer. Joe has been extremely busy and successful and is very much in demand as a wedding and function singer.
A few months ago he recorded his 2nd demo album with us at New Vibe Studio.
Update:

Amber, New Vibe Vocal Student
I have been having singing lessons with Anna-Leddra for a few months now. I first started having singing lessons to learn how to perform vocal runs, Leddra has not only been teaching me how to achieve my goal but also how the voice and muscle memory works. She is so enthusiastic with me which gives me the motivation to work through any obstacles.
I have already seen improvements and can't wait to see what the next few months brings. She creates a comfortable environment willing me to try new things. An extremely friendly and talented teacher I'm very happy to be working with Leddra :)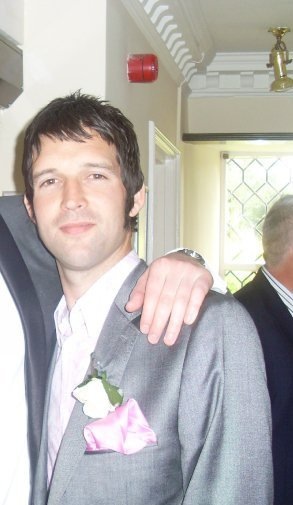 Dean O'Carroll
My advice to anyone with the burning desire to sing is to book some lessons with Jessica. She teaches with the perfect balance of ensuring you enjoy your time with her while pushing you hard enough that you improve with every lesson.
Being a professional singer doesn't make a professional teacher. Yet with Jessica's Higher Diploma in Psychotherapy and Counselling she manages to put across her exercises and techniques extremely clearly. And when there is criticism it is explained in the most constructive manner.
From only dreaming about singing less than a year ago I'm now performing at local open mike nights with a view to start writing my own songs also with the guidance of Jessica.A must for all budding singers of any ages !!

Taran age 8 New Vibe Student (to listen to Taran do an original song click the video)
I am Taran 8 year old and I have been learning a lot from Jessica since I was 6 years. Jessica helps me to choose really cool songs and I have good fun in all of my sessions. Recently Jessica helped me to sing my own song for my dad's 40th birthday, the best gift I can ever give him. Even if I am tired after my school hours, Jessica always gets me charged up to 100% and makes me enjoy the sessions. I am more confident to sing and I love to continue learning with her lot of new songs.
From Priya (Tarans mum) I am Priya, Taran's mum. Taran is very lucky to get a teacher like Jessica and we have been seeing a fantastic transition in him. Jessica has not only helped him to be a better singer but also she has given him a great attitude and personality. Jessica has given him lot of confidence, support and made singing more enjoyable for Taran. I love the way Taran interacts with Jessica, I always amazed to see them talking like friends.
She is very professional and kind. As always, I will continue to recommend her to many more friends

Lime Pictures creators of Hollyoakes, TOWIE & Geordie Shore
Just a note to say thanks for all you did whilest we were filimg at your Studios, helping us during the filimg of this and last season. I hope we will be able to come back gain in the near future and work with New Vibe Studios. From everyone at Lime pictures and the TOWIE team thanks .

Tevelle Student
Hey i'm Tevelle. Also known by my stage name Boltz. I've been doing music since I was a young boy, At age 14 I took singing, rapping, writing and producing my own music more serious.I've been with Jessica at New Vibe for more than a while now. Days have flew by epically! I remember when I first came I had good tone but no vocal range because I didn't know how to use my voice like I knew how to use my muscles in gym.
Me and Jess have this convo everyday! We can't believe how far i've come I can hit so much more in my vocal range then I ever dreamt of.Jess is a amazing teacher and the staff and the other teachers I met are really good at what they do.
So you can count on me when I say go and apply for some lessons.You won't regret it! Have fun and meet new people. I did and i'm glad.Maybe i'll see you guys their soon.

Steve Linden & Missy New Vibe Clients
We have now been regularly training and developing routines at the New Vibe Studios dance studio for several months. The room is ideal for us, hire rates good value and the overall management of the facility professional and friendly."Steven & Missy
Ricky, father of Bradley who is a singing students aged 7
Jessica, along with New Vibe as a whole has been sent to us all from Heaven! After realising my sons enthusiasm for music, i knew i had to find a great teacher to allow him to blossom into the singer that he aspires to be.
Great teachers of any dicapline are gold dust and in Jessica and teh other New Vibe Staff we have a pure diamond. Their enthusiasm for not only music but also teaching, we have found inspiring. Lessons are very well structured, loads of fun and sraight from the heart.
The enthusiasm is very much shared by all at New Vibe Studios making the atmosphere very warm and friendly. I would very much recommend New Vibe Academy to you all.